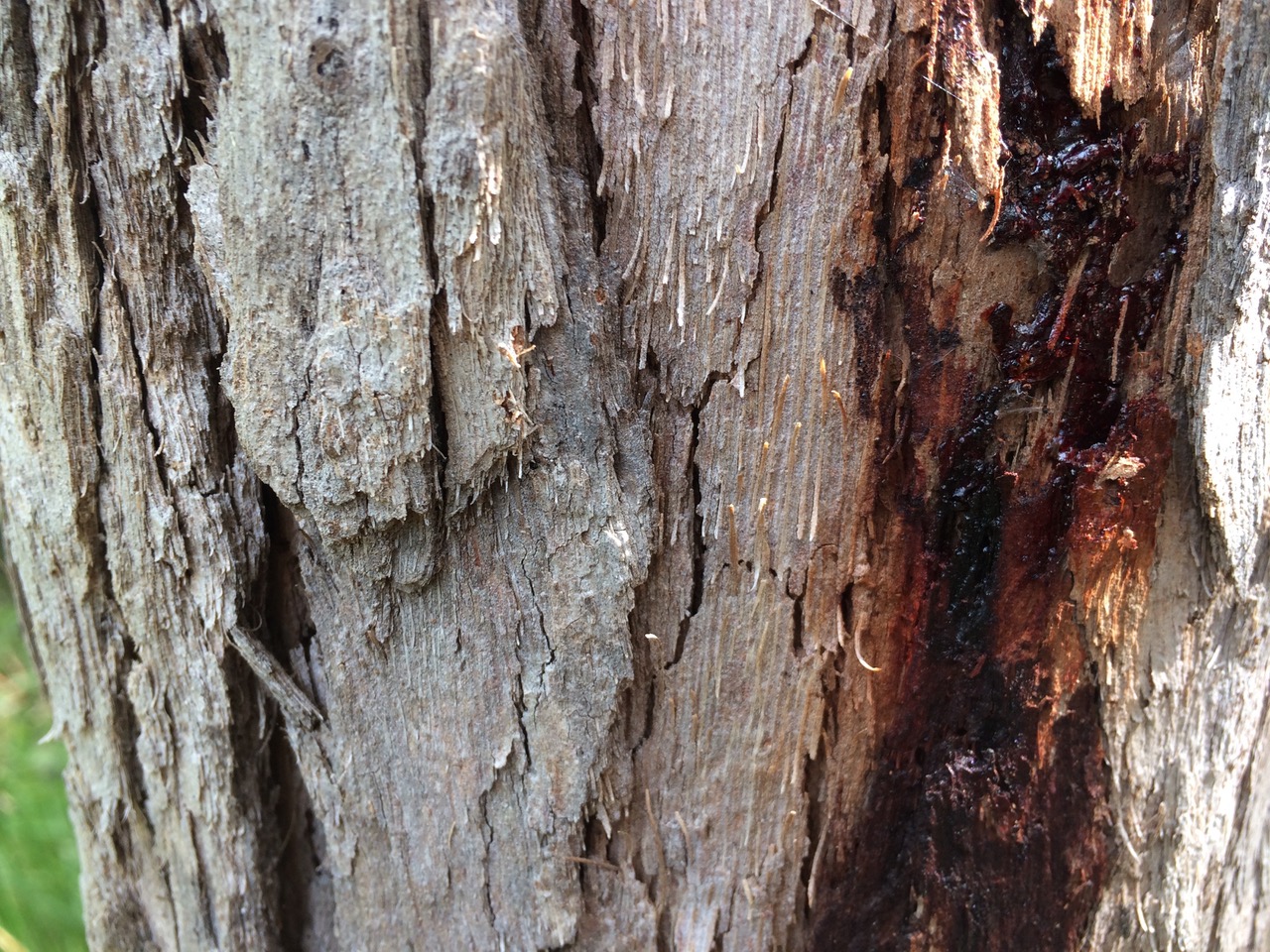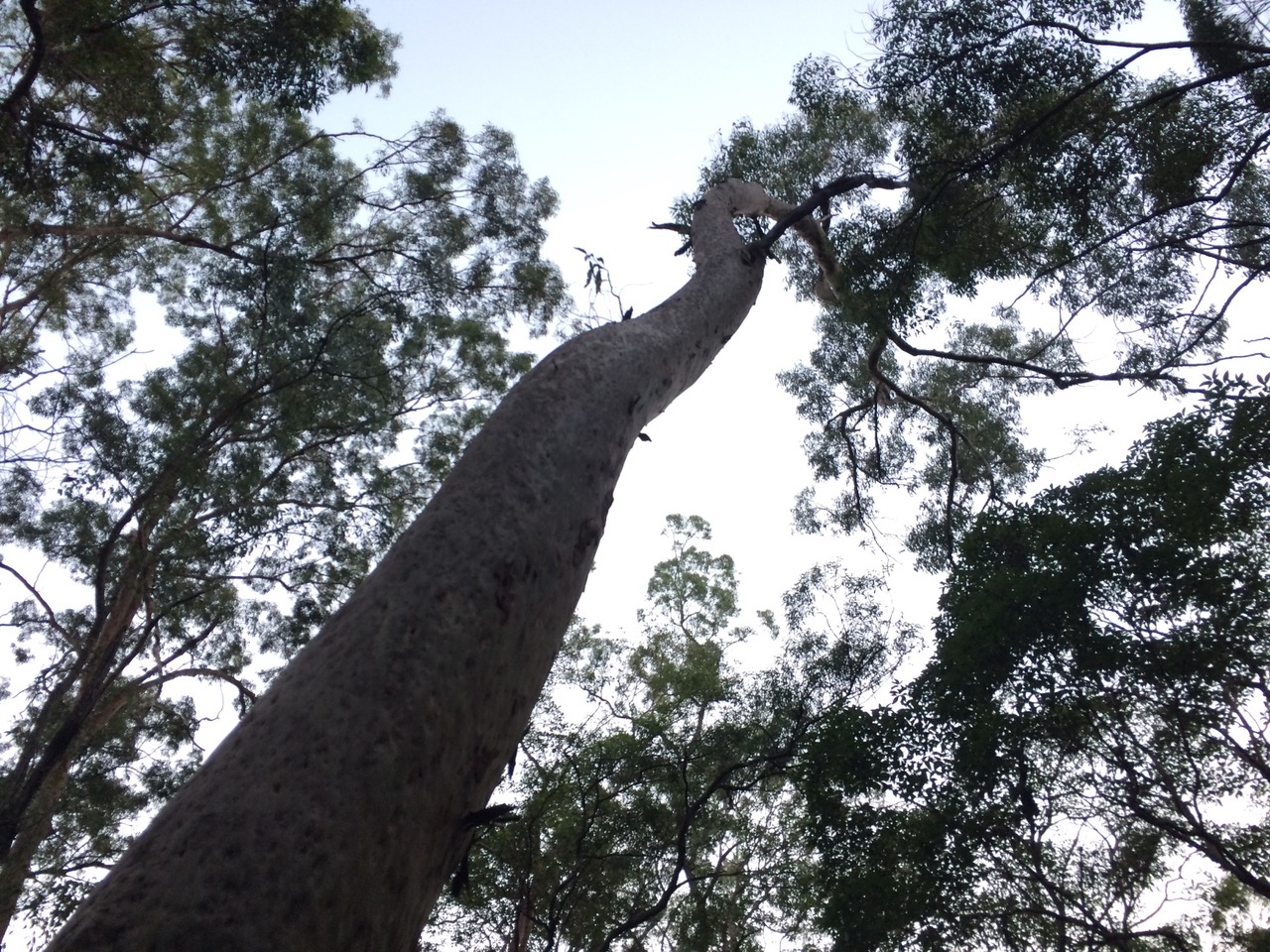 In my city of Brisbane, there's a hill we call Mount Coot-tha about ten minutes from the CBD. You can walk up to the summit, down the other side and back up and down in around an hour and a half. For those ninety minutes, you bathe in a eucalypt forest.
It's not always quiet – kookaburras and cockatoos are not always quiet – but it's not noisy like the work day world is noisy. The smells are not like the rest of the city either, that lime-pepper of gums in the high summer, honey wattle in the mild winter. It's often crowded with humans, but even so it's a different experience from other crowded places. It's nature unbothered, 1500 hectares of it. It's the city's lungs and in some fundamental way, it's our heart.
'What's said on the mountain stays on the mountain,' my walking friend says. It's the mountain I climbed for the first time as a troubled teen, hoping to see the dawn from the summit, collected by police on patrol who gave me a lift the last few kilometres so I wouldn't miss the sunrise and waited to drive me home afterwards so I'd be safe.
Coot-tha, Kuta, a place of honey to its owners, welcomes a broad church. Now I'm an old walker and it still holds me in its arms, along with thousands of others. Up there, you meet species we don't often see in the city, cockatoos and currawongs and owls and wallabies and around the creek, frogs and yabbies, ironbark and wattle and spotted gum on the slopes. Mount Coot-tha is heritage listed as a forest reserve for good reason. Governments of all persuasions and levels have known better than to try to change it.
Until now.
When I first heard about a zipline project on Mount Coot-tha in the Lord Mayor's annual goodwill letter, I thought Yippee! Another way to love Mount Coot-tha! Bring it on! But the zipline project is not another way to love Mount Coot-tha, because it will destroy Mount Coot-tha.
Bear with me. The devil is in the detail here.
When someone tells you a zipline is a way of experiencing nature, they may not have spent much time in nature. Ziplines at their best are a cheap thrill, with no real connection to the place they fly over. I love them. The faster the better. But saying they're an experience of nature is like saying a transatlantic flight is a way to bond with whales rather than a way to get somewhere else.
When you think of ziplines, you might conjure a bit of wire running between two trees. Not this one. This one is a path as wide as a four-lane highway all the way down the mountain, six separate lines suspended from giant towers, a viewing platform, a bus service from the Botanic Gardens replacing parking at the summit, and a canopy walk through something that's not a canopy.
Without so much as a letter asking whether we want this to happen, the Brisbane City Council that fines us for cutting down trees in our own back yards will fell at least 200 big old trees to clear the zipline's path through Brisbane's backyard. And when it's operating, the zipline will be lit up until 10pm like a ski field, people screaming all the way down, like at the Ekka. They'll have forked out $100 each and taken a bus from the bottom for that quickie down the scarred slope. Yippee!
If demand is low and the project folds, the trees can't come back. Zipline Australia is the not-quite-five-year-old company that won a tender for $1.8 million from the Council for this project in November last year. The Council will kick in a further $1 million. Zipline Australia has a Linked-in page (I couldn't find a website). They appear to have one zipline, in Vanuatu. For Mount Coot-tha, they promise 'an exhilirating megazip experience' and 'an inspirational treetop canopy tour' as well as the 'longest pedestrian suspension bridge in the Southern Hemisphere' over Slaughter Falls, and a 'free lookout podium.' I don't know if they've been up there but there's already a free lookout podium on Mount Coot-tha and currently you don't have to catch a bus to get to it. Also, you can see Slaughter Falls now if you want. You don't need a bridge. You don't even need to walk far.
In Zipline Australia's promotional material, everything is the longest, the biggest, the fastest, the best, occasionally prefixed with eco. The Brisbane City Council, which has responsibility to protect Mount Coot-tha on our behalf, is not just right behind the project. The Council is running the project. After a few people started expressing concern, it was the Council that ran an information session at Toowong last week to tell people about the plans. The sessions were over-subscribed. My group of three – two ex-Bardon primary school mums and me – sat down for fifteen minutes with Glen, a Council environmental planner with a lovely smile and a patient, concerned nod. He didn't reassure us in any way.
What we learned is that the zipline development is sure to be approved by Council because Council is the applicant, and Council also assesses the application, and then Council will decide whether to approve the application. Yes! Council can be the applicant and the assessor and the approval body for its developments. Not only that. Council is also the land holder by Deed of Grant in Trust from the State Government, and so it's already written itself a letter to give itself permission for the land use.
Aside from the fact this is a flawed process – you can't assess yourself, as we're learning from our churches, banks and the judiciary – it's also the wrong process for a decision about an iconic place in our city. There should be genuine public consultation. And as it turns out, there already has been. The Council asked Brisbane about Mount Coot-tha in 2009, and the then Lord Mayor assured us Mount Coot-tha's role as our green space would not change. And now, Council is changing it.
Two years ago I found an eagle's nest where the zipline will go, and I watched the eaglets fledge. Just last week I saw a koala, and while I don't like anthropomorphising animals, she had a look on her face as if she knew and felt the profound sadness – and ours – of losing her home.
We asked Glen about the koala. He said the Council used a special dog that can sniff koalas to find out where the koalas were in 2016 and based on that, they're not putting the ziplines where the dog found koalas. In 2016.
At Mount Coot-tha this weekend, if the rain ever stops, we humans will turn up in our thousands, the power walkers with their heavy packs and sticks training for Kokoda, the terrier and rescue dog and cavoodle owners, the forest bathers, the families with boots full of picnics and barbecues and footballs and novels, and the bikers occasionally cursed for careening down the more sedentary walking trails. There will be many more than one teen up the top by the time the walkers get there. They'll be listening to music or singing or just sitting there, blankets over their shoulders, taking in the morning.
Mount Coot-tha should be there for the next generation of dawn-seeking teens and the one after that, for the family barbecues and frisbees, the wanderers and bikers. Not for a corporate development, even if someone has sprinkled it with an eco prefix, not in one of the last places of honey left. Surely not.
xxx
Thanks to Alison Sommerville (koala) and David Mayocchi (the rest) for these great pictures of our place of honey.